---

We're dialed in for experiential events! Our activations allow event guests to create and share branded content such as photos, videos and animated GIFs directly to Instagram, Facebook, Twitter & Email.
It was only a few years ago when we pioneered the photo flip book station. Fast-forward and A Little Scene has evolved into a complete photo and video activation company. Now offering our amazing Slow Motion Machine and our animated GIFBooth. Oh yes, we still make our photo flip books with our unique mobile studio at all types of events and parties!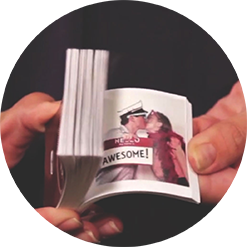 Calling all Experiential Marketers!
We're a creative photo and video opportunity for brand experiences. We partner with your experiential marketing team to increase your event reach and brand exposure. There's nothing better than a creative photo or video activation – it works. You know it, we know it, the crowd will prove it!
Learn More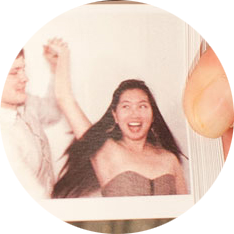 We Love Small Gatherings Too!
Seriously, we love weddings, mitzvahs, and a good old-fashioned party! We help brides/grooms and parents too! Yes, all of our services are also mind-blowing at weddings and mitzvahs. Get in touch with us and see how much fun we can be for your event.
Get the Party Started Serving everyone, everywhere! Specific locations in our wheel-house include: Southern California and Northern California - San Diego, Los Angeles, Orange County, San Francisco, San Jose, all of the Bay Area. Also, available in New York, Las Vegas, Chicago, and Denver, Colorado.